Latest Proof. Clone Wars Adventures
Posted : admin On

8/22/2021
New comics day is here back! That means The Weekly Pull is back too! ComicBook.com's team is here again, highlighting some of the new releases we're most excited about this week. Be it a release from the big two or smaller publishers, be they single issues, graphic novels, or trade paperbacks, should they involve a superhero or not, if it has us excited and is going on sale this week, we're going to let you know about it. We are very excited this week to have enough brand new comics releasing to warrant putting together this list. That said, we'd remind everyone to keep practicing social distancing at your local comic shops.
Learn how Chancellor Palpatine orchestrated the devastating Clone Wars to turn the Galactic Republic into the evil Empire. Star Wars Galaxy of Adventures Fun. Related: Star Wars: How Dave Filoni Saved Anakin Skywalker Back in 2014 - when it was believed that Clone Wars was gone for good after The Lost Missions - Lucasfilm created the Clone Wars Legacy initiative, which sought to release some of these abandoned arcs in some form. For example, the Dark Disciple arc featuring a romance between Asajj Ventress and Jedi Master Quinlan Vos was turned into. Related: Star Wars: How Dave Filoni Saved Anakin Skywalker Back in 2014 - when it was believed that Clone Wars was gone for good after The Lost Missions - Lucasfilm created the Clone Wars Legacy initiative, which sought to release some of these abandoned arcs in some form. This category contains anything that has to do with Star Wars: Clone Wars Adventures.A free online game supported by SOE, or Sony Online Entertainment, it is a game that you can play, and it's based off of the places, people, vehicles, and anything else from the Star Wars: The Clone Wars TV series. Star Wars: Clone Wars Adventureswas a massively multiplayer online game based on the Star Wars: The Clone Wars television series. It was made by Sony Online Entertainment (SOE) and was designed for kids ages ten and up. It was first announced on June 1st 2010 and officially released on September 15, 2010. To begin the game, players must first create a player account that costs no additional.
This week: the Clone Wars continue in the Star Wars universe, a well-timed Harley and Ivy series gets collected, things get ludicrous in Kieron Gillen's latest creator-owned series, plus Snotgirl, Wonder Woman, Jimmy Olsen, and Plunge.
Keep reading to see our picks for this week in comics. And come back tomorrow for ComicBook.com's weekly review roundup and again next week for more comic book recommendations and reviews.
What are you excited about this week? Let us know which books you're looking forward to reading in the comments section.
Harley Quinn & Poison Ivy
Written by Jody Houser
Art by Adriana Melo, Mark Morales
Published by DC Comics
Harley Quinn and Poison Ivy are one of the most beloved female relationships in the DC canon, and it was about time that the duo got their own standalone miniseries. This six-issue jaunt spins out (and helps soften the blow) of the controversial events of Heroes in Crisis, as Harley tries to comfort this new iteration of Ivy. There are some genuinely adorable domestic moments, shocking surprises, and gorgeous art, all of which make this absolutely worth adding to your collection. — Jenna Anderson Autodesk inventor for mac free.
Jimmy Olsen #10
Written by Matt Fraction
Art by Steve Lieber
Published by DC Comics
There's no comic book I have missed more since Diamond stopped shipping new releases than Superman's Pal Jimmy Olsen. Returning to the first nine issues, the humor, wit, and genuine magic are all still present in a comic that is genuinely unlike anything else in the superhero genre (or direct market) today. Each bit is a joy, whether they amount to a single-page gag or the ongoing conspiracies of wealth and power in Metropolis. The jokes keep landing and the connections between distinct narratives—like mounds of string roped between pictures on a wall—build to a climax that is ready to arrive. It's difficult to overstate how excited the too-long-delayed arrival of Superman's Pal Jimmy Olsen has me, and it's the first time the pure excitement of weekly comics has been felt in my household since March. If you're not already reading, now is the perfect time to catch up and see what all the fuss is about. You won't regret it. -- Chase Magnett
The Ludocrats #1
Written by Kieron Gillen and Jim Rossignol
Art by Jeff Stokely and Tamra Bonvillain
Published by Image Comics
If you always loved the hijinks of Asterix and Obelix but came away thinking 'I wonder what these two could be with no restraints', then The Ludocrats is your answer. The writing duo of Kieron Gillen and Jim Rossignol and the art team of Jeff Stokely, Tamra Bonvillain, and Clayton Cowles deliver a book like no other, turning society on its side and making normal the last thing you want to be. Baron Otto Von Hades and Professor Hades Zero-K will save this ludacris world whether it wants it or not, and watching them make it happen promises to be a hilarious and visually electrifying ride. -- Matt Aguilar
Plunge #3
Written by Joe Hill
Art by Stuart Immonen
Published by Hill House/DC Black Label
Plunge never lets readers mistake it as anything besides a horror comic. From the very first few pages, it has been apparent that forces far beyond man's control also cared little for man's survival. That has made the long wait between #2 and #3 all the more difficult as the first hints of understanding about those terrible forces are just beginning to emerge. As engrossing as this story has proven, it's Stuart Immonen's work that has made it a must-read (and what has me really scared to find out more). Each character resonates as a recognizable person, and their relationships are appropriately subtle, rarely requiring more than a few words to sell the reality. It appears that this week's issue will plunge them into the deep end of this dark mystery, and I couldn't be more excited (as well as a bit anxious) to follow them down the rabbit hole. -- Chase Magnett
Clone Wars Adventures Official Site
Snotgirl Vol. 3: Is This Real Life?
Written by Bryan Lee O'Malley and Leslie Hung
Art by Leslie Hung
Published by Image Comics
Collecting issues #11 through #15, this trade follows the latest chapter in the messy, manufactured, superficial, shallow life of influencer Lottie Person -- particularly as it starts to spin out of control as her relationship with the mysterious Cool Girl deepens. While the series itself has been slow and sporadic to put out new issues -- issue #15 came out in March after a seven-month wait between issues and announced yet another hiatus at the end of that issue -- it's a fascinating one that is worth digging into over and over, making this collection one that you need. -- Nicole Drum
Star Wars Adventures: Clone Wars #1
Written by Michael Moreci
Art by Derek Charm and Arianna Florean
Published by IDW Publishing
In looking for a silver lining to losing comics for weeks, I found a thin one. I am happy about Star Wars Adventures: The Clone Wars – Battle Tales getting delayed. I'm a big fan of Star Wars: The Clone Wars and the final season was an absolute thrill that I've been missing since its finale. I'm happy to have a way to revisit the Clone Wars in a new form now that the show is done. Michael Moreci writes the anthology series. It's set up with a frame story of Clone Troopers sharing war stories, with a different artist depicting each tale. If you've ever loved Star Wars' first animated series or Star Wars in general, this looks to be a series worth diving into. -- Jamie Lovett
Wonder Woman #755
0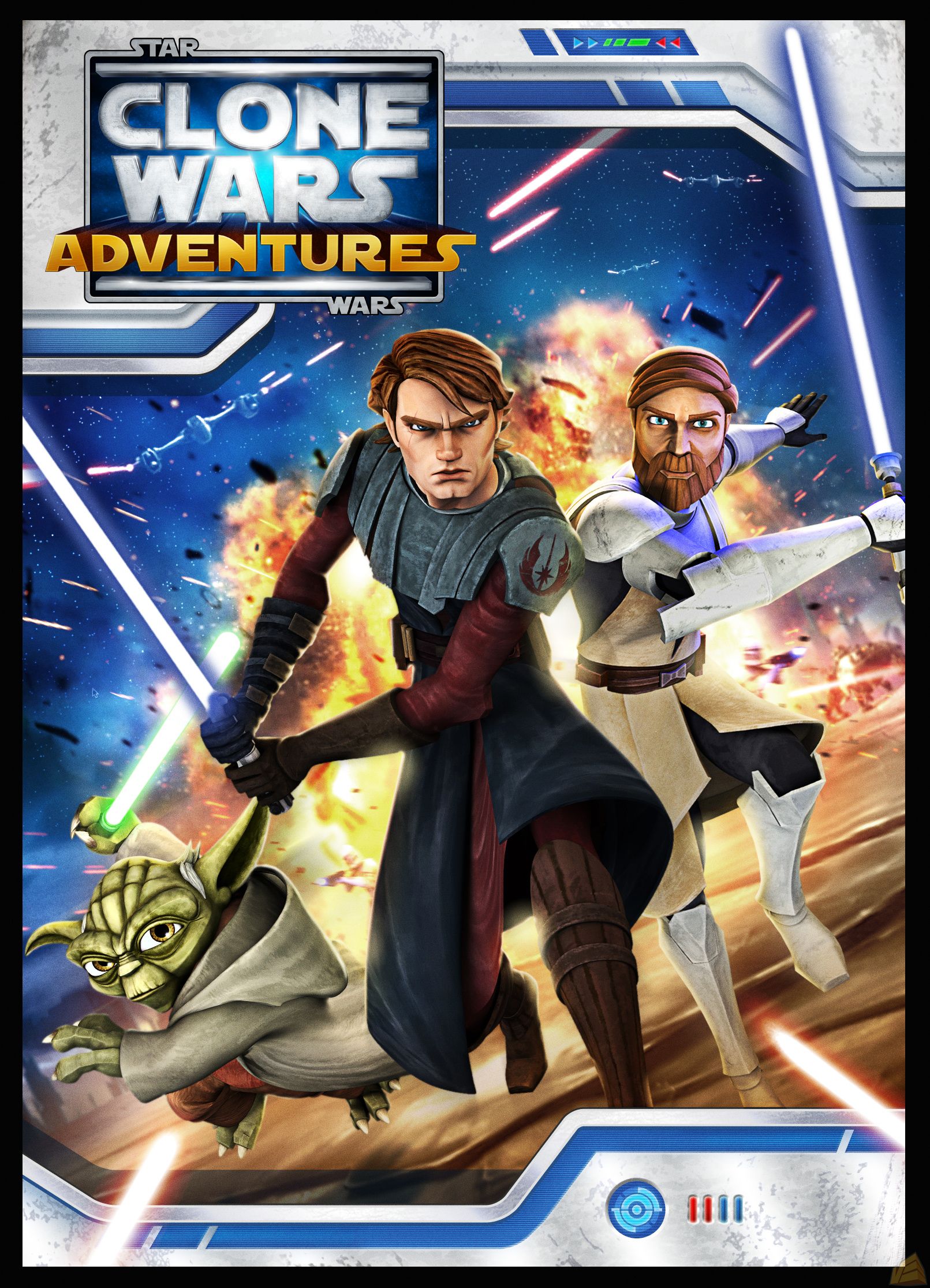 comments
Written by Steve Orlando
Art by Jesus Merino
Published by DC Comics
Latest Proof. Clone Wars Adventures Xbox One
Wonder Woman has been slowly leading up to a showdown between the Amazon and the so-called Four Horsewomen and, at last, we finally get to see the Horsewomen make their big move against Diana. More than that, though, the issue also brings Donna Troy into the fight as the Horsewomen make their play. It makes for an issue that is nearly wall-to-wall action as Wonder Woman is forced to face a friend turned enemy. Don't miss it. -- Nicole Drum