Emd Sd9
Posted : admin On

8/22/2021
Is a certified AAR M-1003 distributor, manufacturer and remanufacturer of aftermarket parts and components, offering a wide range of products. We are North America's leading aftermarket parts provider, supporting both EMD and GE locomotives. In addition to our broad locomotive line, we also provide products for Passenger Transit, Marine, and Power Generation markets. The successor to EMD's SD7 was the SD9 in 1954 with 250 additional horsepower via a more reliable 567C prime mover and additional improvements over its predecessor. By 1959, 471 SD9s had been produced for domestic use, with the Southern Pacific operating the largest fleet of SD9s, at 150 strong.
EMD SD18
Chicago and Illinois Midland Raiway 60 couple to two SD9 locomotives at Springfield, Illinois, 7 May 1966
Type and origin
Power type
Diesel-electric
Builder
General Motors Electro-Motive Division (EMD)
Model
SD18
Build date
April 1960 – March 1963

Total produced

114
Specifications
Configuration:

​
• AAR
C-C
Gauge
4 ft 81⁄2 in (

1,435 mm

)

standard gauge




5 ft 3 in

(

1,600 mm

), Brazil
Prime mover
EMD 567D1
Engine type
Cylinders
16
Performance figures
Power output
1,800 hp (1.3 MW)
The EMD SD18 is a 6-axle road switcher diesel locomotive built by General Motors Electro-Motive Division between April 1960 and March 1963. Power was provided by an EMD 567D1 16-cylinder engine which generated 1,800 hp (1.3 MW).
54 examples of this locomotive model were built for American railroads, and 60 for export, including fifteen for Korail (order numbers 700735–700749, serial numbers 28373–28387).
Original Owners
[

edit

]
Owner
Quantity
Numbers
Bessemer and Lake Erie Railroad
7
851–857
Chesapeake and Ohio Railway
19
1800–1818
Chicago and Illinois Midland Railway
2
60–61
Duluth, Missabe and Iron Range Railway
19
175–193
Reserve Mining Co.
7
1226–1232
RFFSA (export to Brazil)
45
3401–3445
Korea National Railroad
15
6001–6015
Totals
114
Emd Sd9 For Sale
Preservation
[

edit

]
At least four SD18s have been preserved. Chop-nosed Duluth, Missabe & Iron Range 193 is now an operating member of the Lake Superior Railroad Museum collection. They also previously had DM&IR 316 in their collection, which is an 'SDM'; an EMD SD18 given EMD 645 power assemblies by the Missabe, though still labeled as an SD18. In 2019 #316 was traded for Northern Pacific #245 and left the museum for the Dakota Quality Grain Corporation in Parshall, N.D.
The South Branch Valley Railroad also regularly operates former Bessemer & Lake Erie SD18 853 as their 182.
A fourth unit is Chesapeake and Ohio 7311, in Chessie System colors and with VLIX reporting marks. It was sold to a company in the State of Washington and is slated for a complete rebuild. As of now the unit has been running freights but should be rebuilt soon. This SD18 rides on Alco trucks. During its brief work on the EWGRR (and owned by NIWX corp during this time), it was discovered the locomotive had some serious electrical wiring issues. As a result, 7311 was traded in for a C40-8, which had just arrived with a fresh inspection. Shortly afterward, the SD-18 was purchased by Everywhere West Locomotive Leasing and moved to Kansas, where it received a complete low voltage rewire. The unit still sports her Chessie System paint scheme, but now bears the reporting mark EWLX. Its owners plan for further maintenance and repairs to the unit and are pleased with its performance. Current Details on 7311 are available on the Everywhere West Locomotive Website: https://www.ewlocomotives.com/7311
In addition, Gavilon Grain, at their Wichita, Ks location, recently purchased former C&O 7314 another SD-18 riding on Alco trucks. This unit wears the gray Indiana Railroad paint. One of the owners of EWLX, while working for BNGRR, has been assisting Gavilon with maintenance of the locomotive, including wiring repairs, brake valves, and engine power assemblies. The nearby K&O RR shop has been gracious in offering additional help when needed with this vintage locomotive. Winusb maker download.
Additionally, both SD18s owned by the Chicago & Illinois Midland are still in operation, and are used by the Illinois Midland Railroad, the successor to the CIM.
DMIR no. 310 (former 183) is still in operation in Pierre, SD loading cars for the local cooperative.
In finction
[

edit

]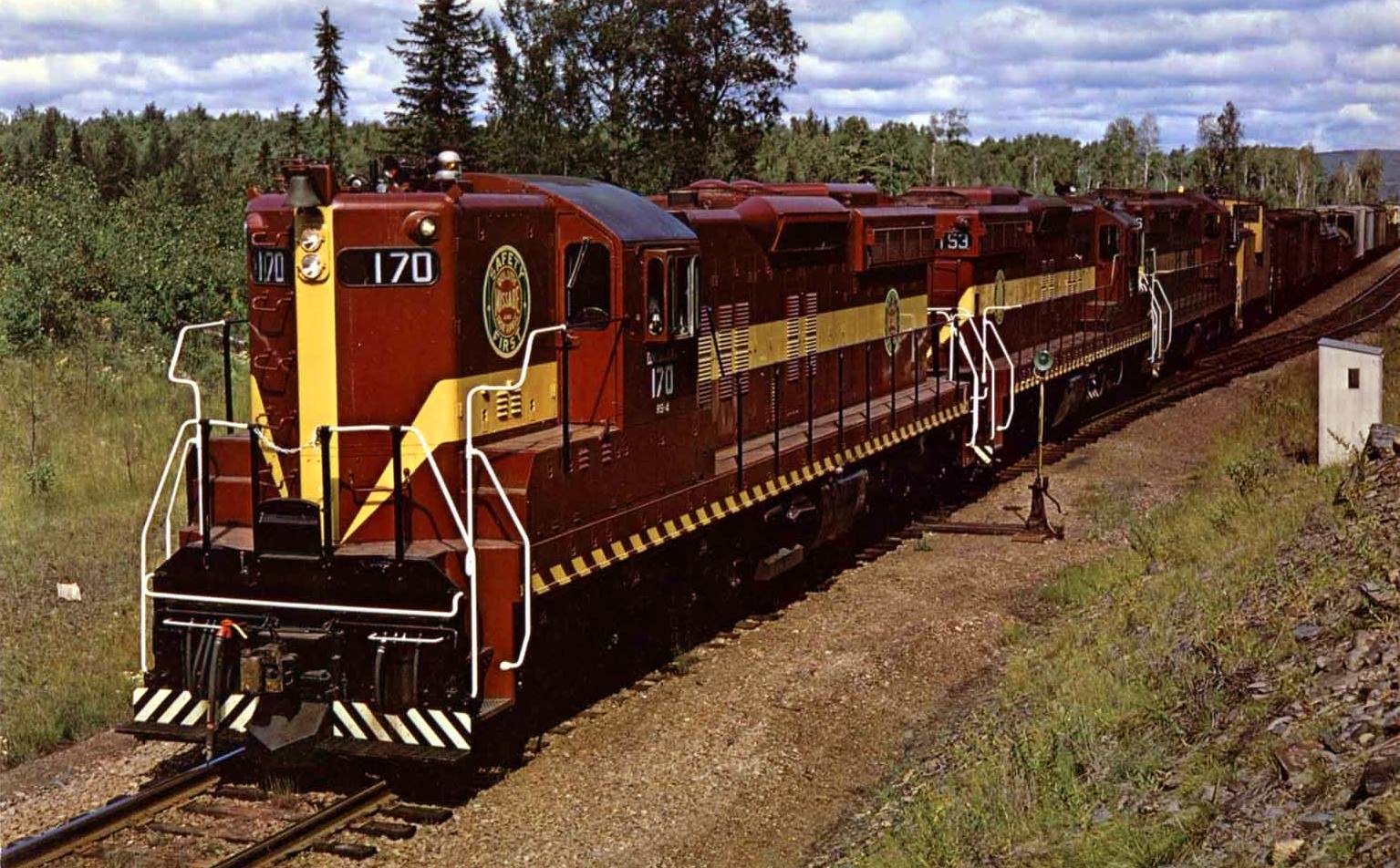 Titipo Titipo the korean animation character Diesel, is based on this locomotive.
References
[

edit

]
Pinkepank, Jerry A. (1973). The Second Diesel Spotter's Guide. Milwaukee, Wisconsin: Kalmbach Publishing. ISBN978-0-89024-026-7.
External links
[

edit

]
Emd Sd90 Locomotive
Media related to

EMD SD18 locomotives

at Wikimedia Commons
Retrieved from 'https://en.wikipedia.org/w/index.php?title=EMD_SD18&oldid=997801196'